by Scott Agness – Follow Scott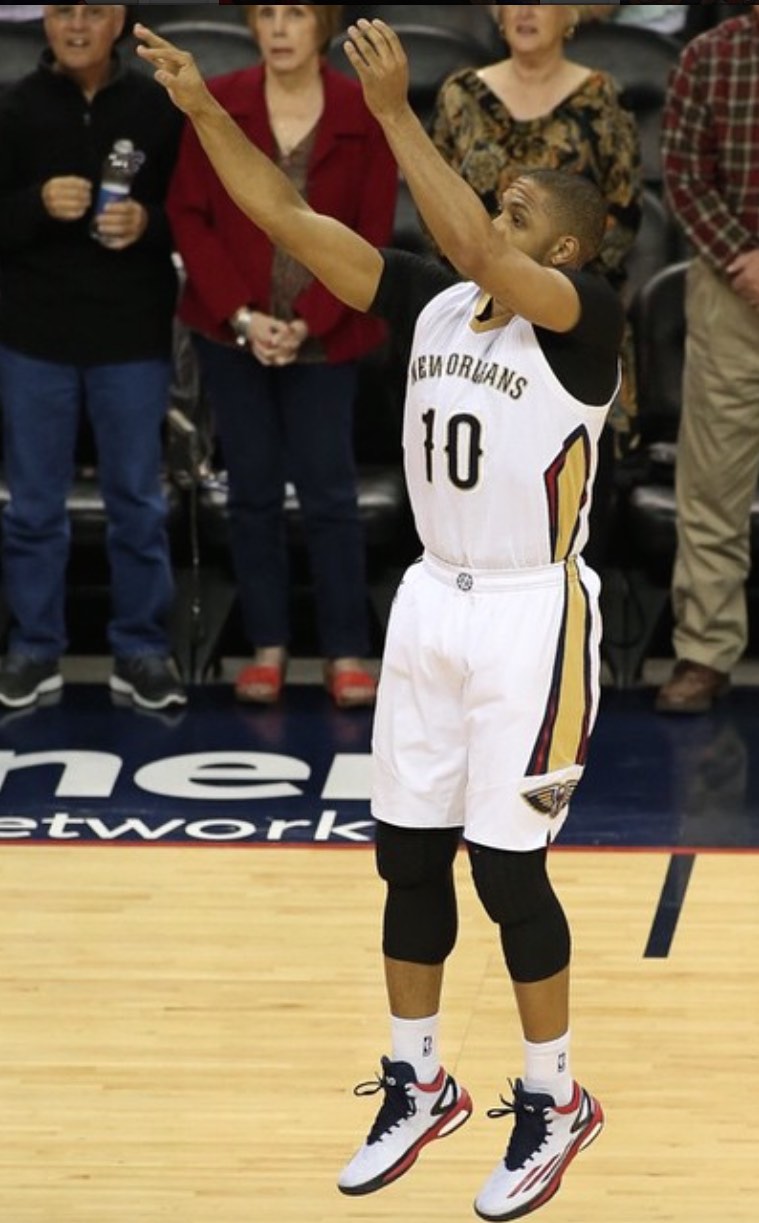 It took him seven seasons, but Eric Gordon is finally in the NBA Playoffs. The 26-year-old Indianapolis product is in his fourth season playing for the New Orleans Pelicans, who qualified for postseason play as the Western Conference's eighth seed. As a result, they have their hands full against the league's best team, the Golden State Warriors (67-15).
Gordon missed 21 games this season due to a shoulder injury. He held off having surgery because he wanted to see just how far they could go.
"So proud of this team for fighting all season long," Gordon wrote in an Instagram post after securing their playoff spot. "Decided not to have shoulder surgery because I knew this was a special team that could make the playoffs."
Last summer, after after another knee operation, he discussed their progress in New Orleans.
"It's a weird situation for everyone down there," he told me last June. "We are a young team that's had a lot of injuries over the past years. We kind of underachieved and we're looking that opportunity where we can get everybody healthy and everybody back on the same page. I think once we start winning and make the playoffs, all the bad noise that has been talking about us will go away."
Goal achieved.